Produced Plays written by Louise Wynn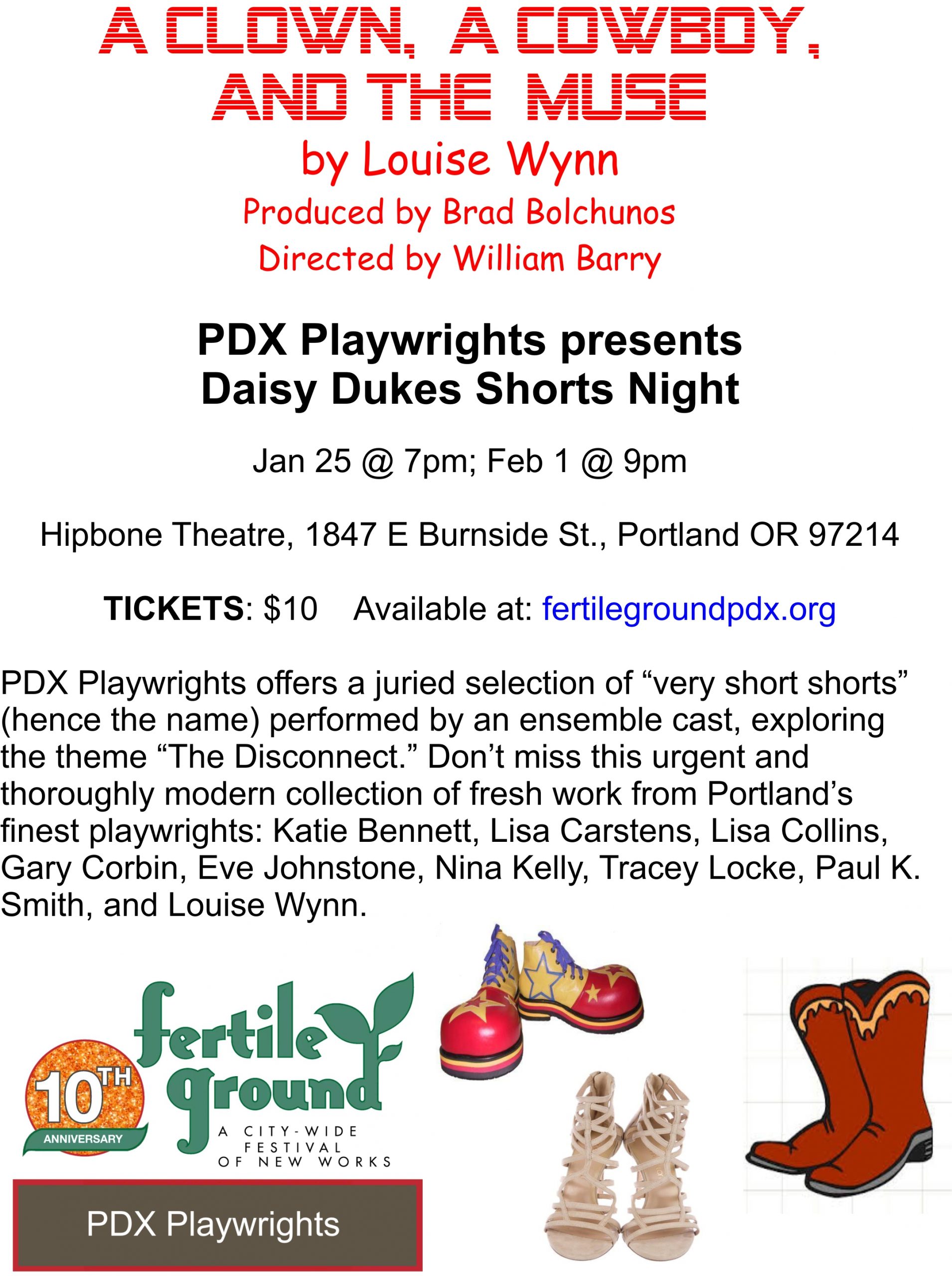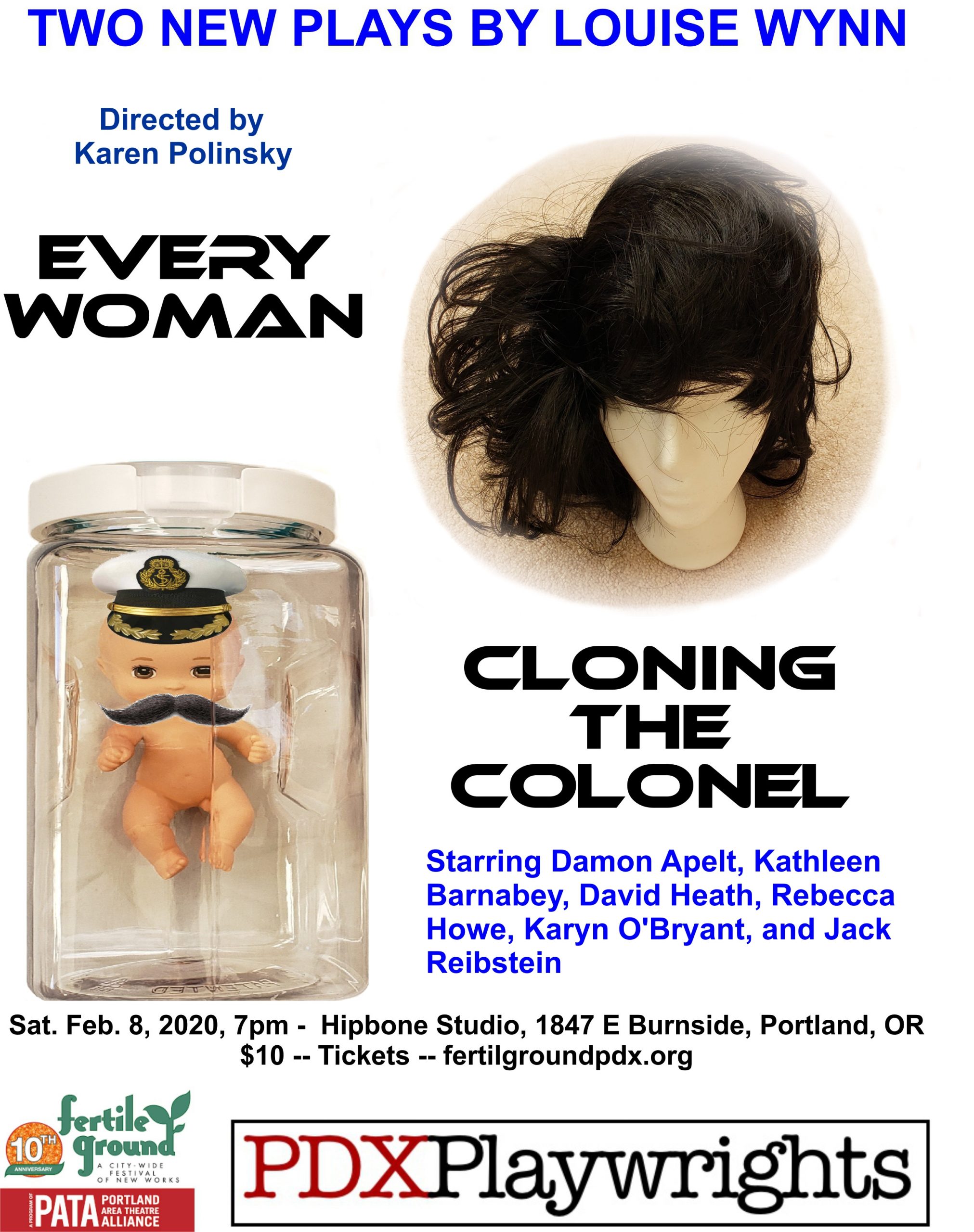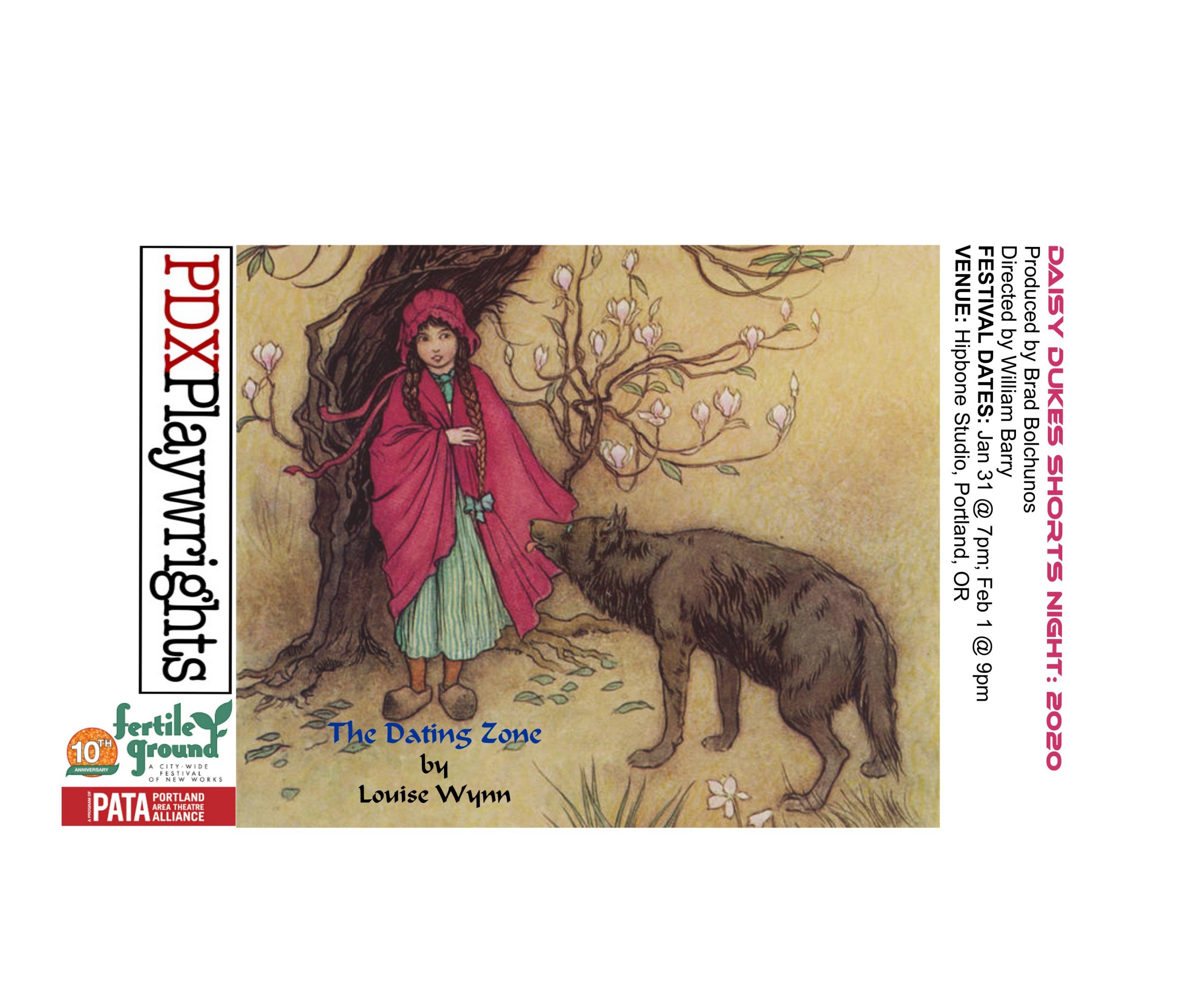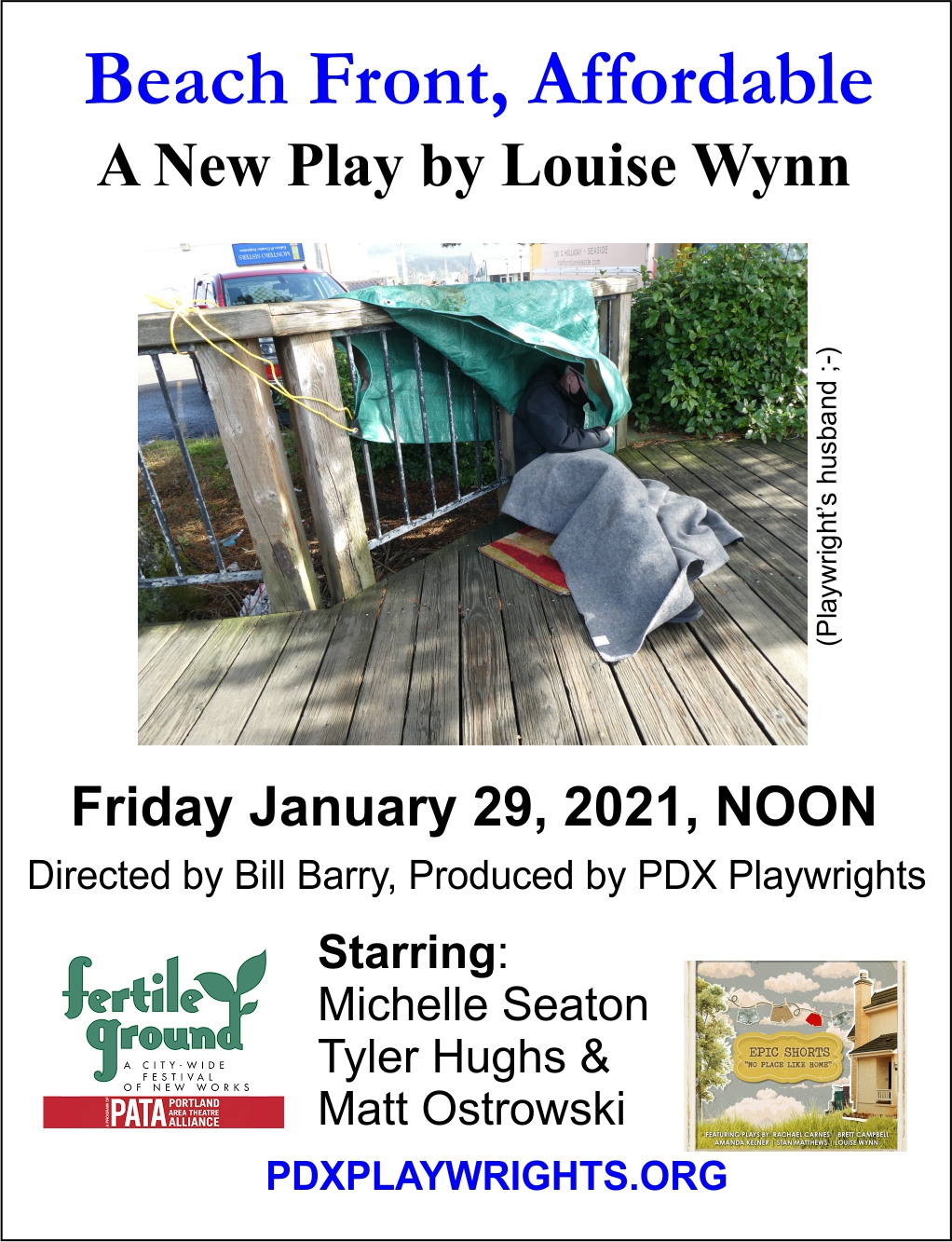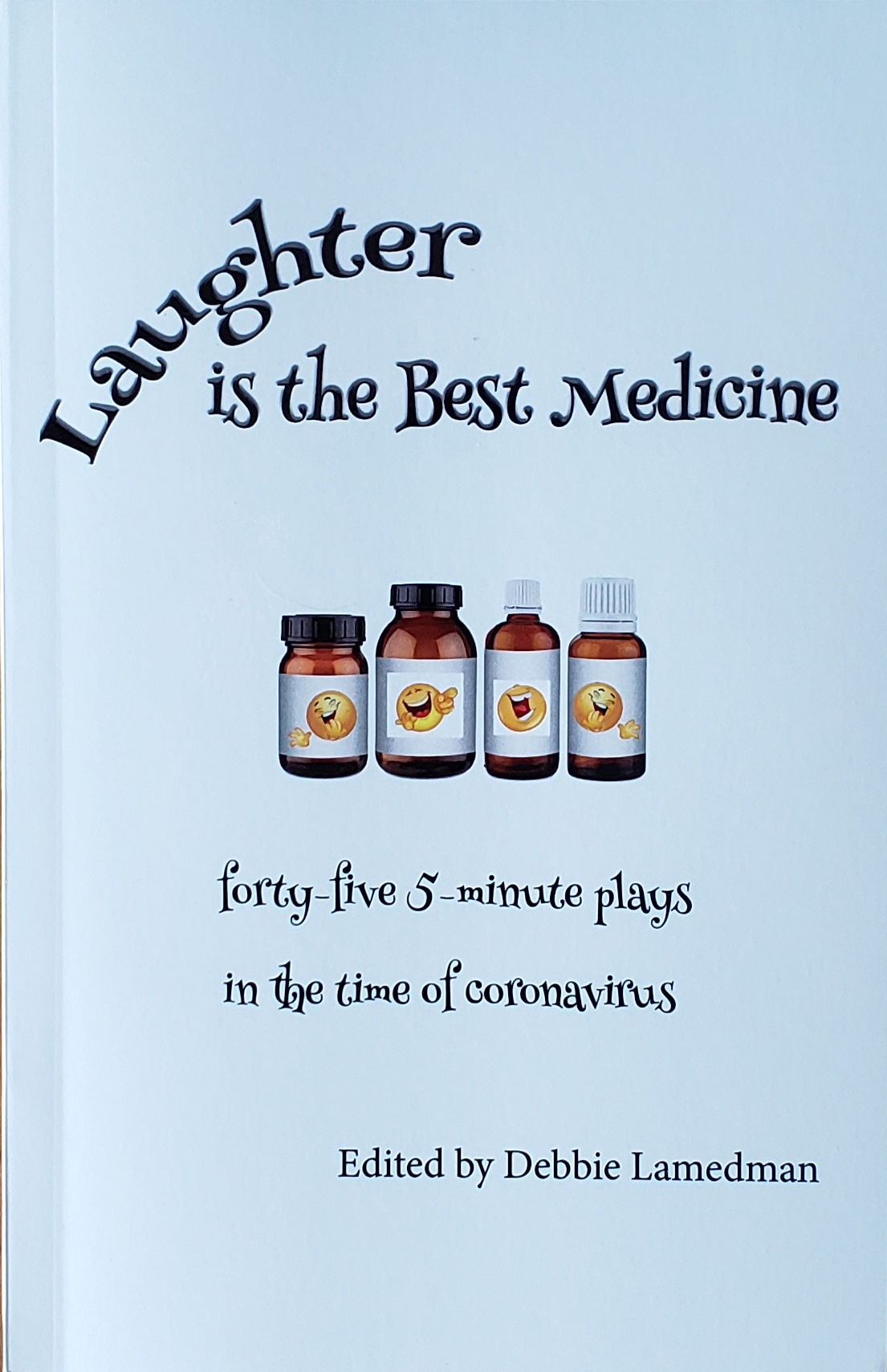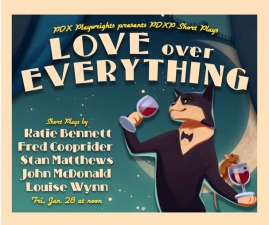 Coming Soon: RED PLANET
Watch them on Youtube with these links:
2019:
A Clown, A COWBOY, and the Muse https://studio.youtube.com/video/XIQxQ5BJYpY
A writer operating under a deadline falls asleep at her laptop. When a Clown, a Cowboy, and The Muse show up to help, things head downhill in a hurry.
2020:
EVERYWOMAN https://studio.youtube.com/video/a9OgUsodg_8
A woman dying of cancer meets Death and God, who give her a last opportunity to square things with her ex-husband, her estranged daughter, and her ex-boss. A sweet little dog gets the last word.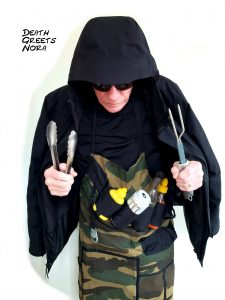 CLONING THE COLONEL https://studio.youtube.com/video/uA21UQMVwWA
A washed-up desert tyrant, on the run from his own people, holes up in a desert oasis. In a reach for immortality, he has hired a pair of unethical doctors to create three clones. Then a secret daughter, a magic mirror, and a terrifying wife come into play.
THE DATING ZONE https://www.youtube.com/watch?v=NzvjVs4zz6w
Two LARPers who found each other on a dating app meet in a coffee shop. To their mutual surprise, each looks like their profile pic. However, their real characters soon begin to make things truly scary.
2021
BEACH FRONT, AFFORDABLE https://youtu.be/QvIh1qJjBWU
What happens when two PhD-holding, COVID-made-homeless people encounter each other on a beach-front boardwalk… along with a property owner who doesn't want them around.
Do NOT try to Mansplain to CALLIOPE.
2022
NEW Play by Louise Wynn (2022): "Another Silly Love Story"
What happens when two people "cute-meet" in a coffeeshop for a first date… and run smack into the expectations of modern romance.
Click here: https://www.youtube.com/watch?v=GKkeCB1984g
[Accepted for publication in 2022]